Scottsdale Hand Crafted Gourmet Ice Cream
1608 N Miller Rd, Ste 5, Scottsdale, AZ 85257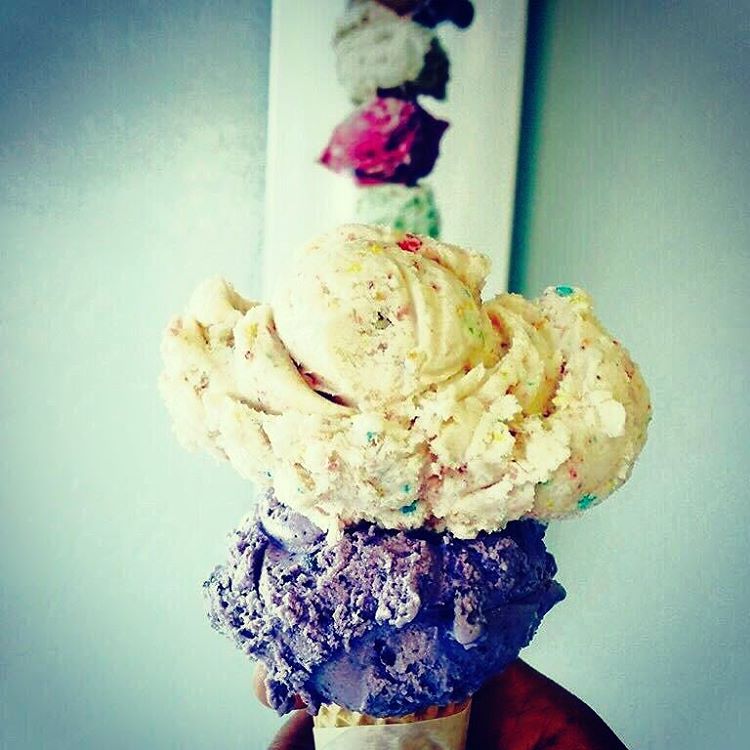 CLASSIC & UNIQUE
Come on in and visit us to see our complete flavor selection of ice creams and sorbets. We also have a variety of Seasonal flavors that rotate weekly.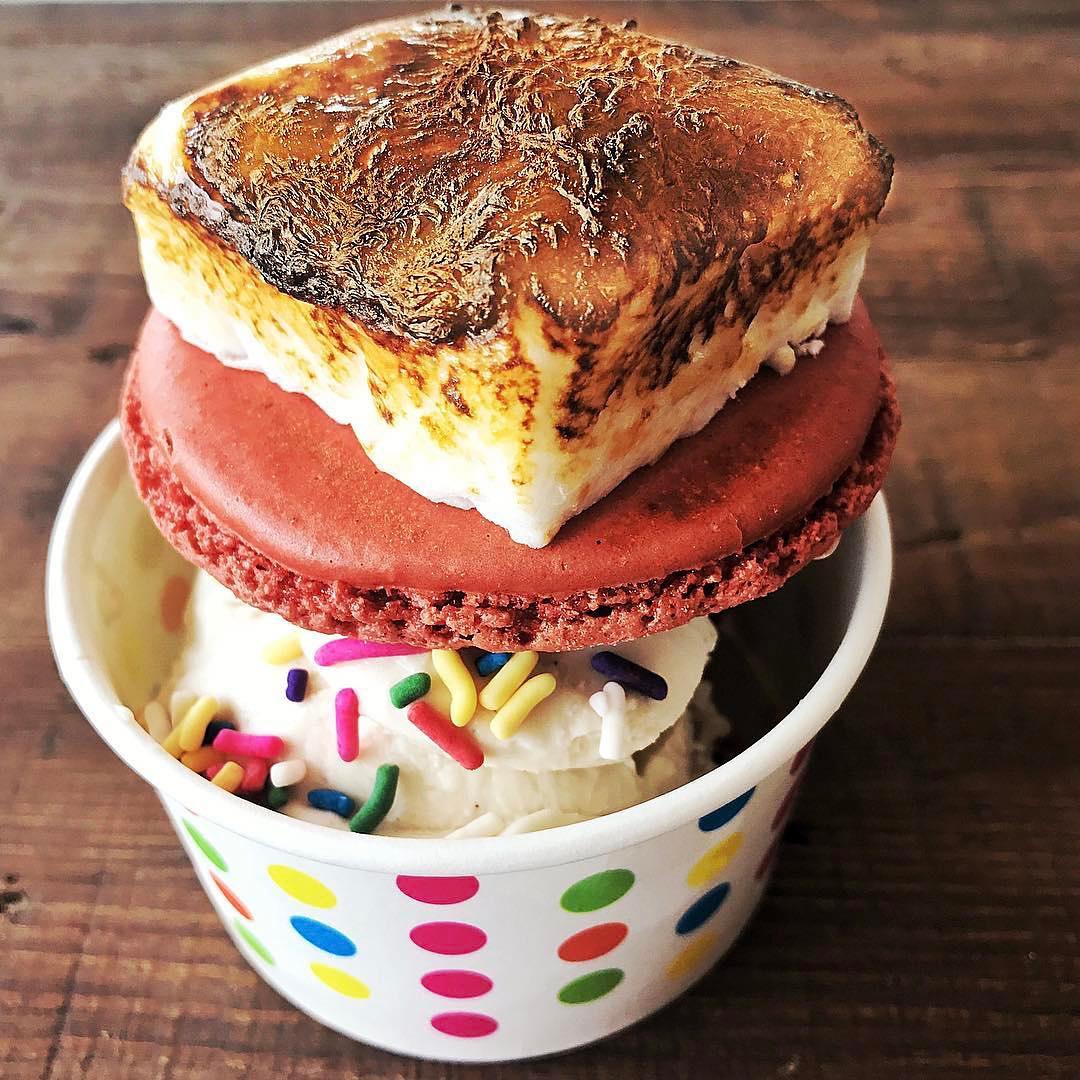 FRESH MACARONS
Our gourmet ice cream with a fresh macaron, and topped with a big fluffy toasted Mallow.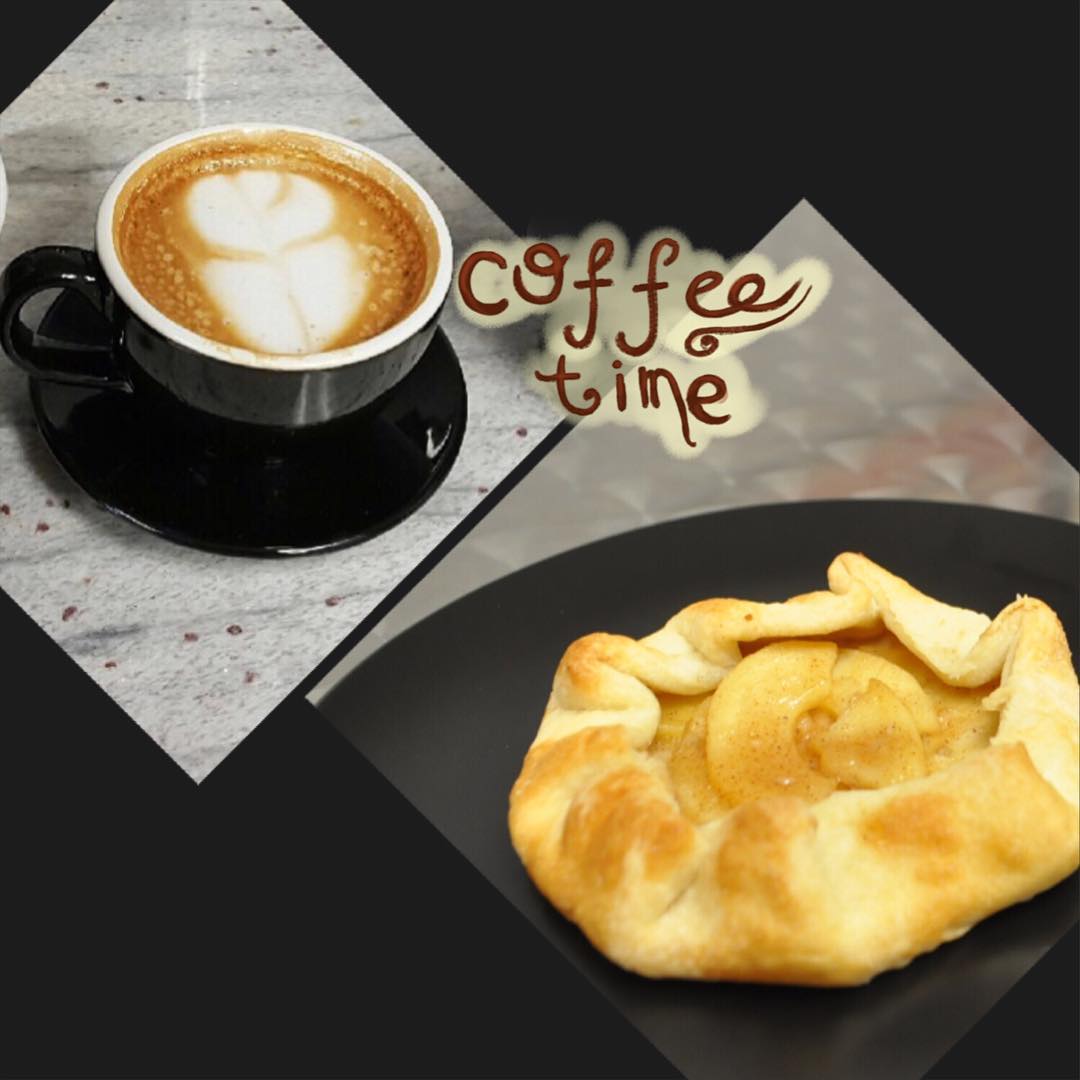 CLASSIC PAIRINGS
Here at Fatty Daddy's, we have the finest rich and smooth coffee with freshly baked pasties that will make your day extra special.
Our Flavors
Gelato (Gluten-Free):
Banana
Black Walnut Maple
Cherry Swirl
Coffee
Mint Chocolate Chip
Malted Milk Ball
Nutella
Peanut Butter
Sea Salted Caramel
Sweet Cream & Passion Fruit
Vanilla Sweet
Whisky Irish Cream
Gelato (Contain Gluten):
Captain Crunch
Cinnamon Toast Crunch
Cookie & Cream
Fruity Pebble
Sorbet (no dairy):
Chocolate Sorbet
Coconut Passion Fruit Mango Sorbet
Coconut Sorbet
Grapefruit Mint Sorbet
Mango Sorbet
Pineapple Fusion Sorbet
Strawberry Guava Sorbet
Strawberry Sorbet
Scoops
Kids
Single
Double
Triple
Toppings
Almonds.Oreo,Peanuts,Rainbow Sprinkles,Chocolate Sprinkles,Chocolate Sauce,Caramel,White Chocolate
Butterfingers,Graham Cracker,Chamoy,Toasted Mallows
Macaron Flavors
Caramel – Coconut-Chocolate
Almond – Vanilla-Red Velvet
Fruity Pebbles – Lemon-strawberry
*Flavors vary weekly*
Drink Menu

Coffee
Espresso
Cappuccino
Americano
Latte (Hot|Cold)
Mocha (Hot|Cold)
Regular Coffee (Hot|Cold)
Affogato
Non-Coffee
Hot Chocolate
Chocolate Milk
Milkshake
Tea
Pastries
Brownie
Blueberry Scone
Apple Galette
Chocolate Cranberry
Cookie
Macaron
Mallow
How Fatty Daddy's Got Started
---
At Fatty Daddy's we hand craft small batches of delicious fun filled ice cream in a variety of flavors. Most of our delicious, handcrafted ice creams are free of eggs, refined sugars, preservatives, artificial colors and flavors, and GMOs. We craft our ice cream in small batches to ensure great flavor and texture in every bite. Our pastries are locally made, using the highest quality seasonal, only 100% natural and organic ingredients.
Our Almost Famous "Fatty Daddy's Cookie Cup" is made with layers of our amazing ice cream, topped with a fresh macaron and a toasted marshmallow. There are several flavors of macaron to choose from, but they only last until our next weekly shipment so don't wait. GET YOUR SCOOP ON today!
Instagram pictures don't do it justice. The cookie cup is a giant chewy macaron with two scoops of ice cream, toppings, and additional locally made toasted marshmellow. The ice cream is soft, creamy, and amazing. We were recommended to get their cereal ice creams (fruit loops, captain crunch, cinnamon toast crunch) I loved it, only thing I didn't like was the actual cereal bits because they got soggy, but the flavor was spot on! We ordered cinnamon toast crunch and green tea in a red velvet macaron with a toasted marshmellow for ~$6. Sharing is advisable because of size, but I'd completely understand if you don't want to.
Teresa L.
This place is amazing.. if you go.. it's worth spending the $6 on their 'almost famous' cookie cup. Specifically the cookie cup is your choice of a unique flavored ice cream ( I've done the 'netflix and chill which is popcorn, butter flavored sweet ice cream, chocolate pretzels) layered with a delicious, soft and chewy macaron cookie, topped with more ice cream, another macaron and then a marshmallow place don top which they toast right in front of you.
We've also tried the delicious lucky charms ice cream and the amaretto ice cream. all have been AMAZING. The pictures really speak for themselves.
Not though, the place is unassuming and hidden away in the corner of a parking lot by a paint store. My AppleMaps took me a bit to find the place, but the treasure at the end of it is delicious and worth it!
kudos!
Angela C.
So friendly and so patient as my husband wanted to sample about eight flavors before settling on one.
I ordered the Cookie Cup (cherry ice cream, almond macaron)- the marshmallow was heavenly!  I recommend getting one scoop and adding a marshmallow, as the Cookie Cup was way too much ice cream.
Kind of difficult to find- but totally worth it!
Erica L.
As SEEN ON:

Interested in Catering? Call Us to Today to find out about some of our great options!
Follow us on Instagram for a behind-the-scenes look into our shop.
Like us on Facebook to keep in touch with us and to see what crazy things we are trying next.
Tweet us on Twitter and share your thoughts with hashtag: #fattydaddys
Fatty Daddy's – Location
1608 N Miller Rd, Ste 5
Scottsdale, AZ 85257
(480) 634-6460
BUSINESS HOURS
Sun – Thur: 12:00pm – 9:30pm
Fri & Sat: 12:00pm – 11:00pm